Wah Yan International Reunion 2019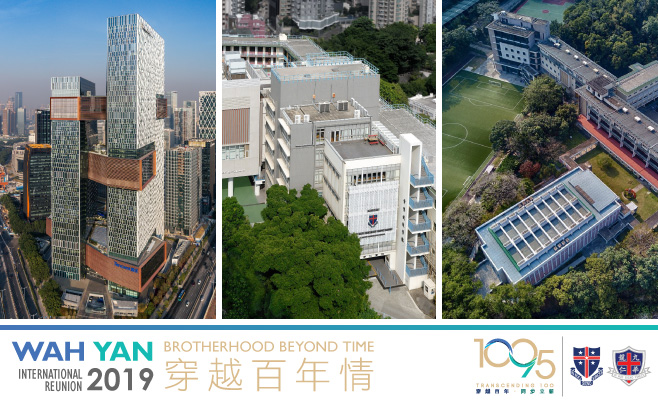 UPDATED 2020.02.10
For details, videos, photos and reports of Wah Yan Internal Reunion 2019, please visit https://wyir.wykpsa.org.hk/
Background
Wah Yan International Reunion ("WYIR" and formerly known as Wah Yan International Conference) is one of the important events for Wah Yan alumni across the globe to meet together. The first Wah Yan International Conference ran in 1988 with the theme, Wah Yan Family Around the World. After that, WYIR holds every two years and has the following four key objectives:
To provide fellowship opportunities between local and overseas Wahyanites
To allow Wah Yan alumni all over the World to better understand the wellbeing of each other
To keep alumni informed about both Wah Yan Colleges in Hong Kong and Kowloon
To explore possible improvements on our Global Link networking
The 16th WYIR will be held in Hong Kong in November 2019 and co-organised by the past student associations of both Wah Yan Hong Kong and Wah Yan Kowloon.
Our Theme in 2019
"Brotherhood Beyond Time" "穿越百年情".
In celebrating 100th/95th Anniversary of Wah Yan Hong Kong/Kowloon across 2019/2020, we believe that '情' is one of the key elements to hold all Wahyanites together, wherever you stay after graduation.
Program
DAY ONE – Friday, 29th November 2019 (8:30am to 8:30pm, day trip)
Get together and explore GD-HK-Macau Greater Bay Area
Programs include:
Back to WYK
Lunch and Dinner in Shenzhen*
Visit the headquarter of Tencent Holdings 騰訊控股
Visit Futian district and return to HK by High Speed Train*
Distinguish Wahyanites to share insights of the GD-HK-Macau Greater Bay Area
* Please make sure that you have valid PRC Entry Permit Card(港澳居民來往內地通行證或俗稱回鄉證)or a valid PRC Travel Visa. We will require a copy of your PRC Entry Permit Card or Passport and PRC Visa to buy High Speed Train tickets in advance.
DAY TWO – Saturday, 30th November 2019 (9:00am to 5:00pm)
International Reunion (Conference and Activities)
Programs include:
WYHK, WYK, WYHKPSA, WYKPSA and overseas chapters sharing
論盡華仁……過去、現在與將來
Lunch in WYHK
Visit Jesuit Fathers resting at St. Michael's Catholic Cemetery, Happy Valley
Nostalgia spots/memories around Wah Yan Hong Kong campus
WYIR Mass in WYHK Chapel
DAY THREE – Sunday, 1st December 2019 (6:00pm until late)
Homecoming Dinner
Wah Yan 100/95 Anniversary Gala Dinner in Hong Kong Convention and Exhibition Centre
For Registration and Payment Procedures, please click here.
- 2019.06.12 - Armen Ho '93 (International Reunion 2019)
Real Estate Fraternity First Gathering!
On behalf of the Wah Yan Real Estate Fraternity , we would like to invite you all to attend our first gathering with details as follow:
Date: ‪July 10 2019 (Wed)‬
Venue: 1/F Bar & Bowling Area, Pacific Club, Harbour City
Time:
6:00‬ pm Registration, Drink session starts
7:00 pm Photo session
7:20 pm Welcome speech by Mr Stephen Ng (WYK69)
7:45pm‬ Buffet Dinner starts
Fee:
HK$120 (Drink only)
HK$480 (Dinner and drink)
- Fee will be collected at the event reception
- - Any surplus will be used to further event for the fraternity group / school donation.
Confirmed guest
Mr. Stephen Ng 吳天海先生 (WYK 69) is confirmed to attend the event and we are honoured to invite him as a guest speaker to kick off our fraternity group. Mr. Ng is the Chairman of Wharf Group (004) since 2015 and he is also the founding member of Wah Yan One Family Foundation
Prof Francis Lau, BBS 劉紹鈞教授 (WYK55) is also confirmed to attend the event. Prof Lau is the founder of RHL International which is the earliest Chinese established surveying firm and he was made an Honorary University Fellow of HKU.
Mr. Roger Poon (WYK 74) is Associate Director and Head of Leasing Department of Sino Land (083). Prior to joining Sino Group, Mr. Poon was the head of property investment and management of MTRC (066) and Executive Director, Head of Real Estate Strategy, Asia from Goldman Sachs
Both WY Principals will join the event.
Please kindly RSVP by replying to This email address is being protected from spambots. You need JavaScript enabled to view it. (Sheldon Ip, WYK 96), or contacting us -- Justin Kwok (WYCHK 98) or Michael Ho (WYCHK 06). We look forward to seeing you all and your friends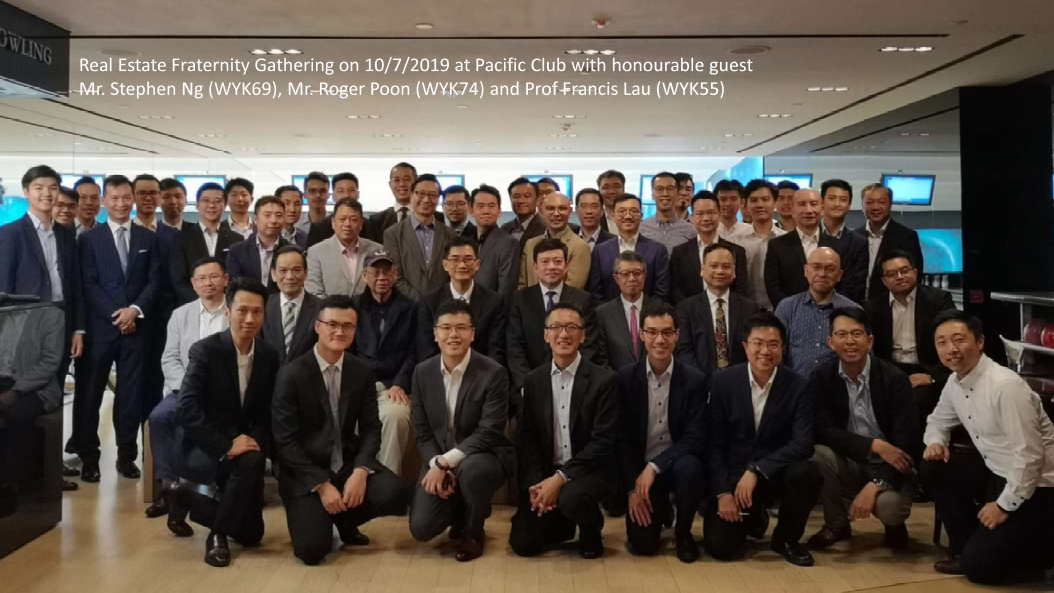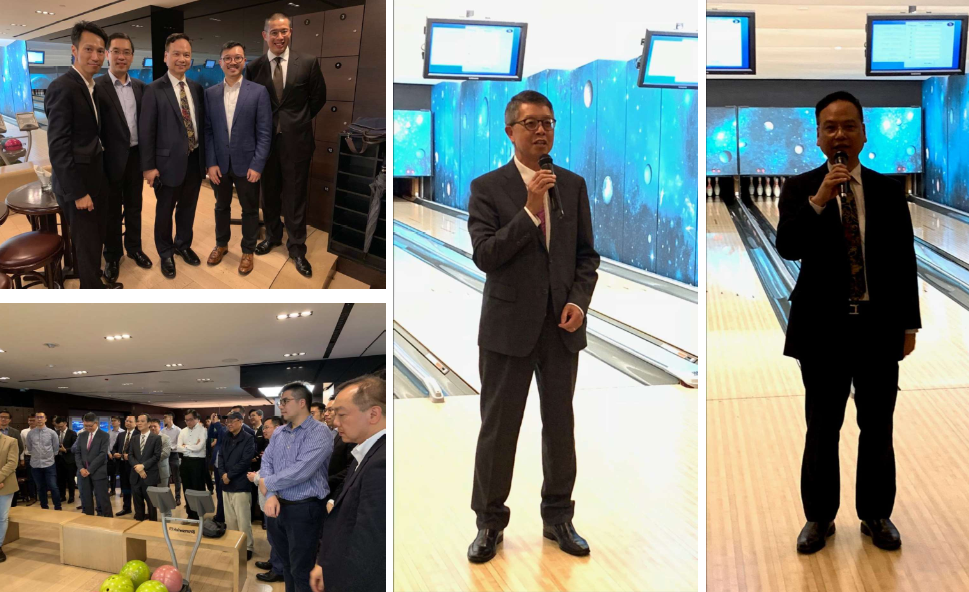 (UPDATED 2020.07.31)
- 2019.07.04 - Michael Ho '06 (Real Estate Fraternity)
Postponement - Wah Yan 100th and 95th Anniversaries Mass of Thanksgiving
Dear Con-celebrant and Guest,

In view of the volatile situation of the COVID-19 pandemic and the exponential growth of confirmed cases of local infections over the past few days, the Organising Committee has come to a decision that the Anniversaries Mass of Thanksgiving is to be postponed until further notice.
Thank you for your attention.  Have a nice day.
- 2020.07.14 - Jo MIU (Executive Officer WYK)
ANNOUNCEMENT – 2020 ALUMNI MANAGER ELECTION & VOTERS' REGISTRATION
To all Alumni of Wah Yan College Hong Kong
Please be informed that the period opened for the 2020 Alumni Manager's Election Nomination and Voters' registration has ended.
Upon successfully registered as a Voter, your name will remain in our registrar and you do not need to re-register in all future Wah Yan College Hong Kong Alumni Manager's Election.
During the Nomination period, only one alumnus has submitted to me a valid Alumni Manager's Nomination Form with his personal information write up. Pursuant to our Procedures for Alumni Manager Election, his profile is posted on the websites of Wah Yan College Hong Kong and Wah Yan (Hong Kong) Past Students Association for your perusal. As there is only one valid candidate, the scheduled Voting at the School Campus on 26 June 2020 is no longer necessary.
The official result of this Election will be announced at the AGM of Wah Yan (Hong Kong) Past Students Association on 27 June 2020.
Nominee:
Dr. CHENG Chi Kin Ashley
Peter Tang
Returning Officer
Wah Yan College Hong Kong
2020 Alumni Manager's Election
Email: This email address is being protected from spambots. You need JavaScript enabled to view it.
- 2020.06.13 - Peter Tang '78 (Returning Officer)