Wahyanites,

Do you miss WahYan? Do you miss the teachers, and your brothers?😢 We are excited to launch "WahYan Late Show".😎 On 5/11, we will have two teachers, Mr. K.C. Chan and Mr. John B. Lam from WahYan to share some precious moments back in Wah Yan.🤩 You are also welcome to share your WahYan stories to the teachers, and to your brother.😆 The show will be conducted through ZOOM. You can simply register with the link below.🥳

https://cuhk.zoom.us/meeting/register/tJcsdO6vqT8qGtw6F4UfcbpHlTPaPNQ3NuJM

See you soon! Stay healthy, Stay Safe!🤪
UPDATED 2020.11.08
Photos and videos can be found here:
https://drive.google.com/drive/folders/1zwJio_1GOit0-KKvC5nv5V_0OVMN5L4L?usp=sharing
- 2020.10.30 - Webmaster Team
Transcending 100 World Record Creation @ Wah Yan cancelled, please see the updated appeal letter (UPDATED 2020.10.20)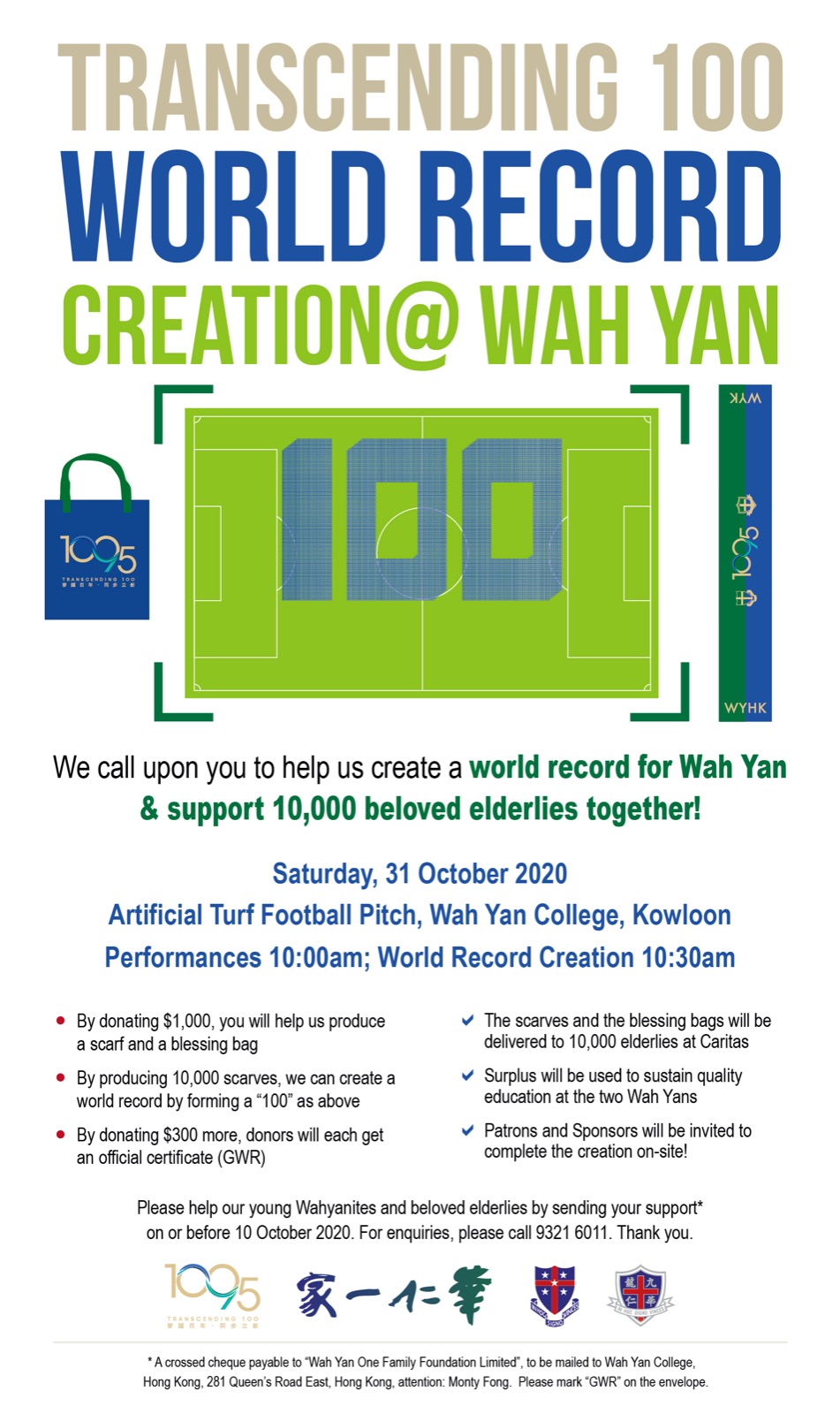 Please download the appeal letter here. (UPDATED 2020.10.20)
- 2020.07.31 - Webmaster Team
Jesuit Education Forum 2020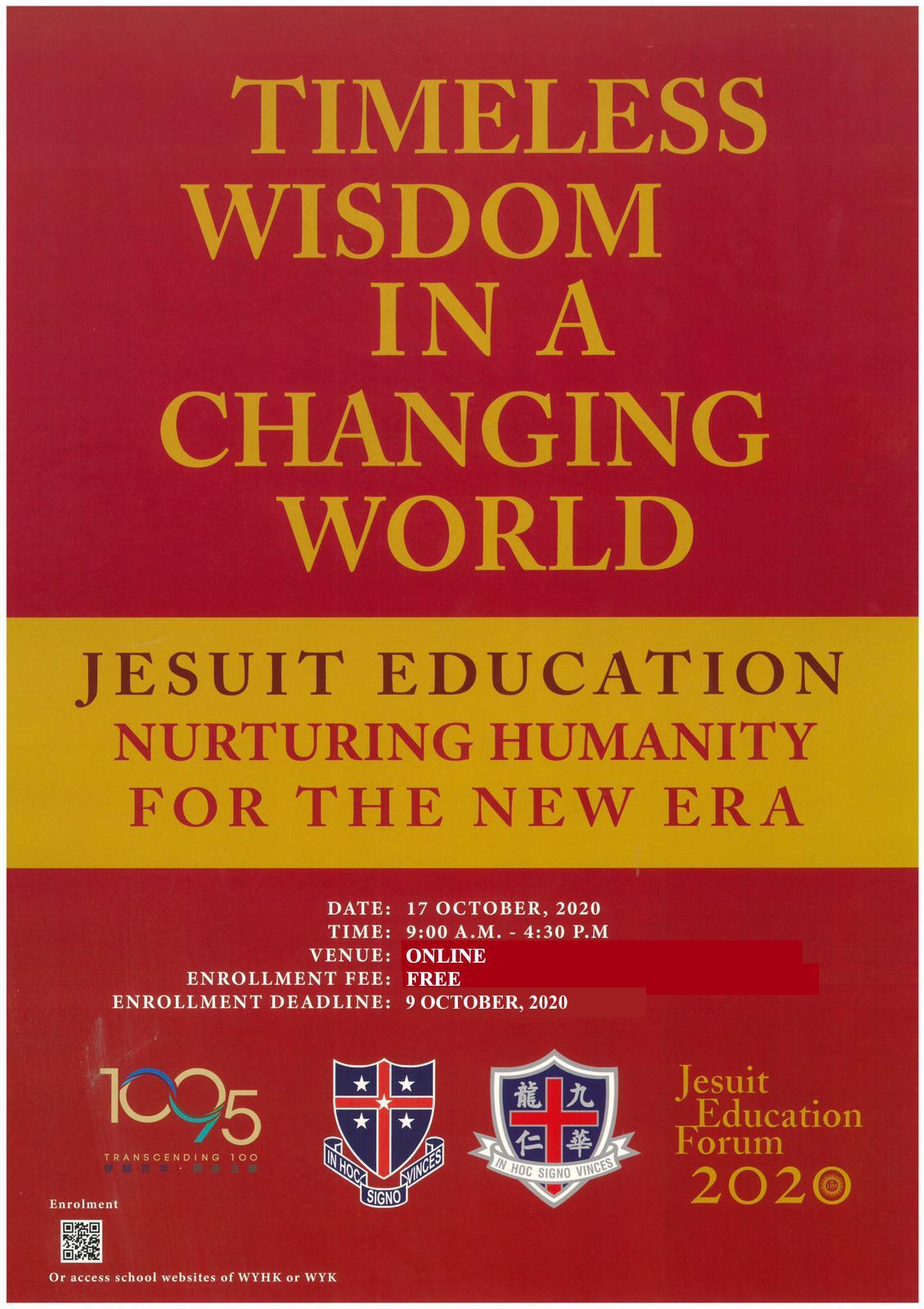 Millions around the world have counted themselves as grateful beneficiaries of Jesuit education.  Whether they are graduates of Wah Yan or Jesuit schools and universities elsewhere, one can sense, by listening to them proudly recalling their learning experiences, that there are unique attributes common to the education they have received during their formative years.
 
What are the special features of Jesuit education? Find out at Jesuit Education Forum 2020!
Conference schedule can be downloaded here.
For details, please visit https://www.wahyan.edu.hk/jef2020/
- 2020.09.24 - Webmaster Team
Postponement - Wah Yan 100th and 95th Anniversaries Mass of Thanksgiving
Dear Con-celebrant and Guest,

In view of the volatile situation of the COVID-19 pandemic and the exponential growth of confirmed cases of local infections over the past few days, the Organising Committee has come to a decision that the Anniversaries Mass of Thanksgiving is to be postponed until further notice.
Thank you for your attention.  Have a nice day.
- 2020.07.14 - Jo MIU (Executive Officer WYK)